The installation "Il Reno" is housed in the Tinguely museum in Basel, designed by the Swiss architect Mario Botta.
The southern façade giving on to the river presents a special architectural feature: an elongated suspended section detached from the body of the building, constitutes a kind of riverbank promenade along which all museum visitors must proceed.
The visitor walks along this waterfront with special induction headphones. The windows are framed by blue electrical cable which transmits sounds recorded underwater in the river Rhine with hydrophones: small sounds, big sounds, rhythms of container ships and small boats, natural reserves and the industrial harbour. It is a sonic portrait of the underwater life in the Rhine.
The recording was made with an induction headphone walking along the windows.
The Museum Tinguely is an art museum in Basel, Switzerland that contains a permanent exhibition of the works of Swiss painter and sculptor Jean Tinguely. Located in the Solitudepark by the Rhine, the museum was designed by the Ticinese architect Mario Botta and opened on 3 October 1996.
Il Reno, 2023
12-channel sound installation
electrical cable, induction headphones, composition with hydrophonic sounds from the river Rhein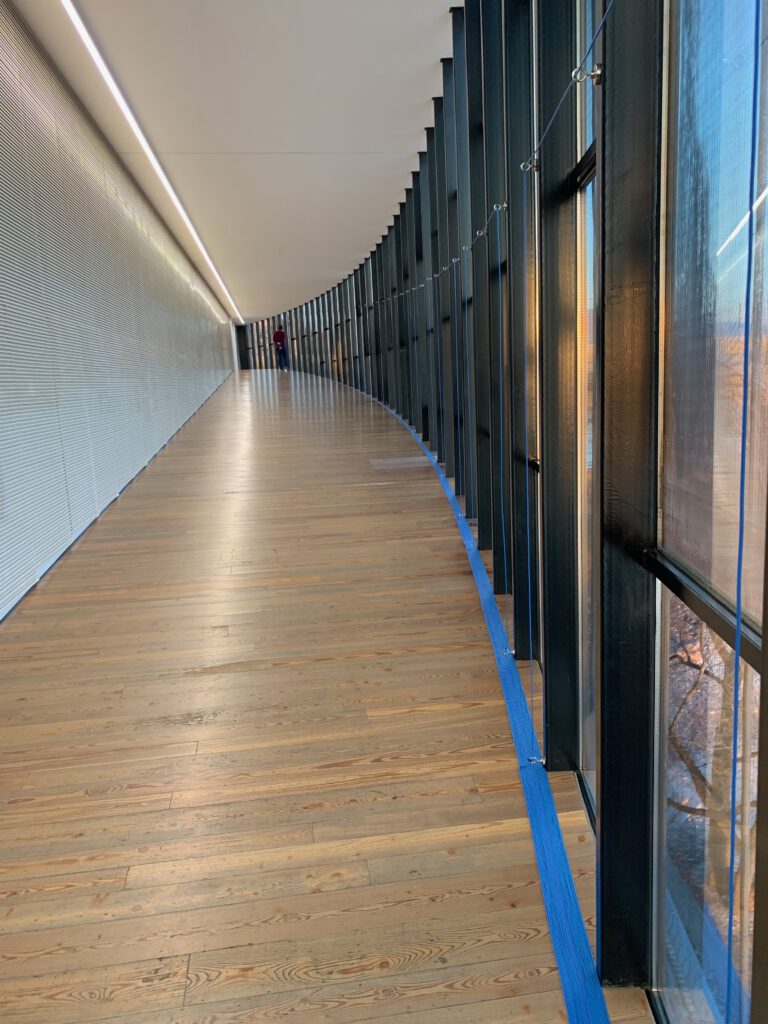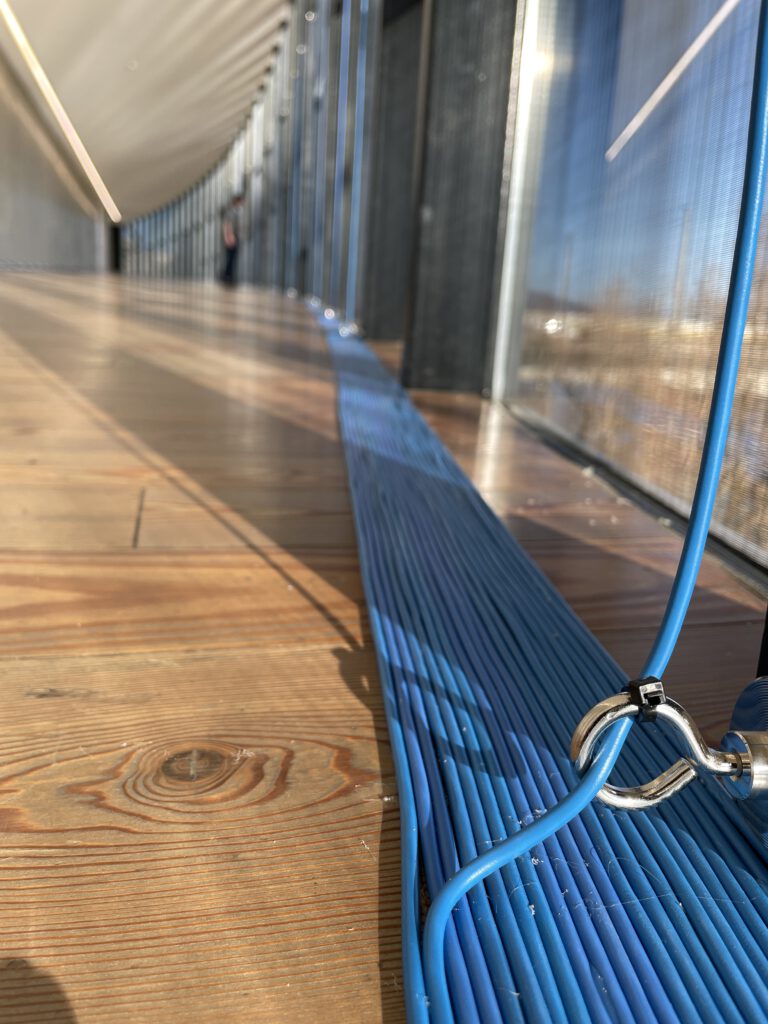 Photos by CK