A Riverside Sound Art Installation at the Irish National War Memorial Gardens is a contemporary remembrance of the more than 49,000 Irish men who died in the First World War. In 1923, these names were published in Ireland's Memorial Records 1914-1918. Consisting of eight volumes, these records, designed and illustrated by Irish artist Harry Clarke, are housed nearby in the Irish National War Memorial Gardens.
The installation was commissioned in 2014 by the Dublin City council and the Dublin Goethe Institute. When Kubisch visited the Memorial gardens she discovered the books of the Ireland's Memorial Records and immediately thought of making the book not visible but audible to the public. She was impressed not only by the enormous amount of 49.000 names but as well of the similarity between them. The young Irish man who often became soldiers because of poverty and lack of other work had similar first and last names.
.Almost the entire list of the names of the fallen was read by volunteers of different ages and accents from across Ireland over a period of several months. The sound installation is based on the flow of these male and female voices over the banks of the river Liffey in a four-channel setting.The speakers are arranged in a circular order around an old pole of electricity. The names are heard in alphabetical order, and every name, even when it is repeated, corresponds to a different person. The composer has not changed the voice recordings other than varying from time to time the density, rhythm and flow of names.
The duration of the whole cycle takes 13 hours and spans over two days before starting again. Along with small breaks of silence, the composition includes sounds of underwater sounds of the river Liffey: the rhythm of the passing rowing boats, the hidden natural world of small insects and animals, and the flow of water.
The installation was open to the public in the Irish National War Memorial Gardens on the southern banks of the Liffey from September 2016 to September 2018. It was accompanied by a website where family memebers, friends and others could talk about their personal experience of the history of the dead soldiers. Sometimes it was the first time after world war one that families of following generations started to talk about it again.
Excerpt R.
Excerpt B.
Excerpt Brown
Excerpt J.
Concept: Christina Kubisch
Sound engineering: Eckehard Güther
Voice recordings: Fergus Kelly
Technical direction: Dipl. Ing. Manfred Fox
Project management:
Ruairí Ó Cuív, DCC arts manager, Curator
Mechthild Manus, Goethe-Institut Irland
Dr. Thomas Lier, Goethe-Institut Irland
CD Voices of Memory by Christina Kubisch (pdf)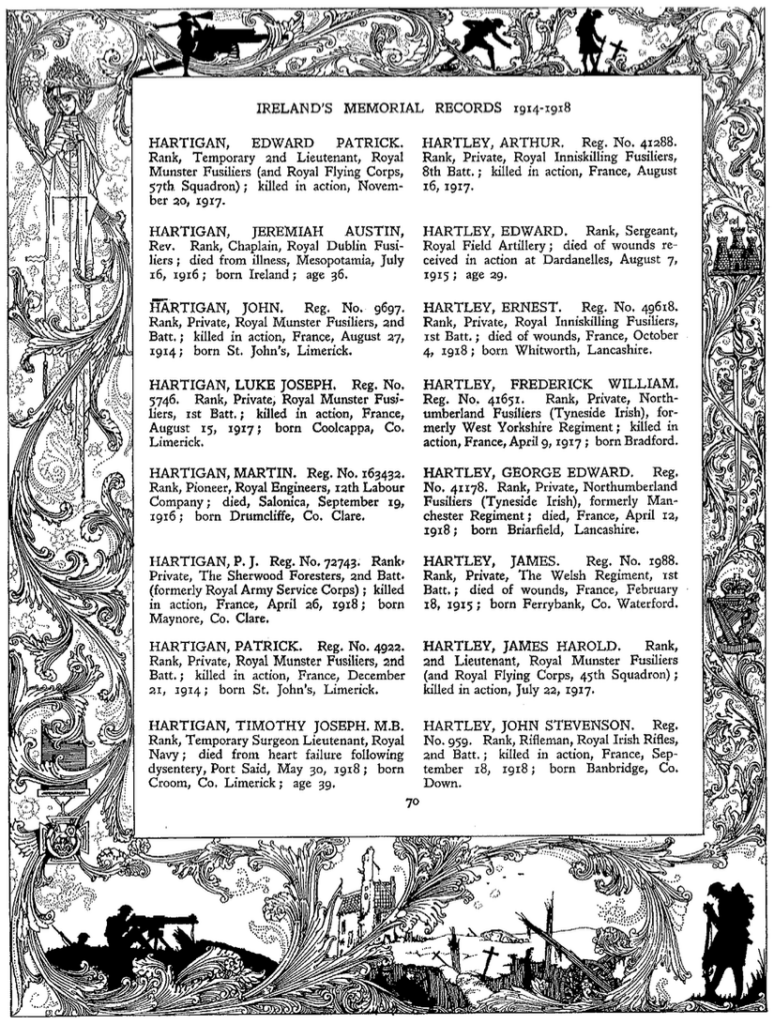 Voices of Memory, 2016
4 Channel Sound Installation in the Irish National War Memorial Gardens
Dublin, Ireland